The SETA Open Day will be held during National Apprenticeship Week and will give you the opportunity to:
See the engineering training facilities, meet current apprentices and find out about the practical and theoretical training
Meet employers who are recruiting Apprentices for 2018/19
Take away an Apprenticeship Application Pack
VISIT SETA TRAINING & SKILLS ACADEMY IN STOCKPORT:
Address:18 Hammond Avenue, Stockport, Greater Manchester, United Kingdom, SK4 1PQ
Phone: +44 (0)161 480 9822
THE EMPLOYERS: DEMONSTRATIONS
During Open Day at SETA Engineering Training Centre in Stockport on 7th March from 10am to 8pm you will have a chance to attend several demonstrations presented by prestigious local employers.
CARTWRIGHT
The Cartwright Group is one of the UK's leading commercial vehicle body, trailer and conversion manufacturers, offering the largest, most diverse and innovative range of products available in the UK market today.
The privately owned family business has been in operation since 1952 with a completely self-sufficient manufacturing plant based on a purpose built, 38-acre site in Altrincham, Cheshire.
Cartwright offers a complete solution from manufacturing to your exact specification to financing, maintenance and fleet management.
SB RAIL
SB Rail is a partnership of Swietelsky Baugesellschaft m.b.H. and Babcock International Group.
Our parent companies are leading railway infrastructure specialists and together we own and operate a fleet of over twenty on-track machines.
Our fleet includes the very latest high output plain line and switch and crossing tampers, track finishing systems and specially developed rail cranes.
Swizzels Matlow
Swizzels are one of the longest running sweet factories in the world. 
Swizzels are best known as the inventors of Love Hearts, Drumstick, Parma Violets and many other sweets which have all been enjoyed for generations around the world.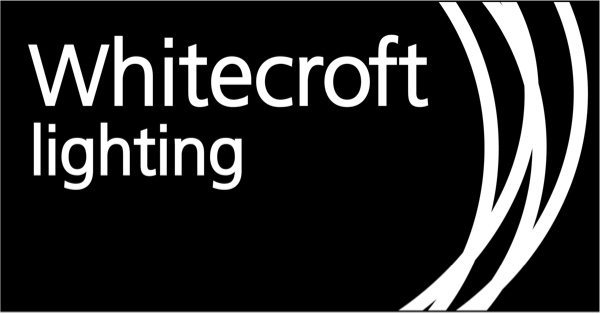 Whitecroft Lighting
Whitecroft Lighting is one of the UK's largest manufacturers of commercial lighting solutions.
From our 10,000m2 design and manufacturing facility we provide tailored lighting solutions for commercial, industrial, healthcare, education and residential applications
MEET THE EMPLOYERS
JUST TO GIVE YOU A GLIMPSE OF WHAT YOU CAN EXPECT, LAST YEAR WE HAVE HOSTED ON OUR OPEN DAY THOSE PRESTIGIOUS EMPLOYERS:
CARTWRIGHT GROUP
We are one of the UK's leading commercial vehicle body and trailer manufacturers
ROBINSONS BREWERY
A proud family of independent brewers, Robinsons is one of the most advanced and sophisticated breweries in the UK, with a worldwide reputation for real ale.
SB RAIL
We provide the latest on-track technologies to improve safety, reliability and sustainability of mechanised railway engineering works. Established in 2004, our Joint Venture partnership has the most capable and diversified fleet of on-track machines in the country and has been responsible for introducing many 'first of type' equipment.
Swietelsky's leading European on-track technology expertise and Babcock's strong performance in track renewals delivery have proved a winning combination.
WHITECROFT LIGHTING
As part of the Fagerhult Group of companies, Whitecroft Lighting has become one of the UK's leading project lighting and controls suppliers providing solutions across commercial, education, healthcare and retail sectors.
DIDSBURY ENGINEERING
Lifting high value loads, working in confined spaces – Two areas of expertise that have enabled Didsbury to become a world leader in Civil Aviation Tooling, Defence ground support equipment and industrial health and safety products.
DELTA NEU
DELTA NEU Limited is a member of the International NEU group, and has over 30 years' experience in air technologies in the UK, including Ventilation Systems, Dust Extraction, Process Waste Extraction and Filtration.
STREET CRANE
Now one of the world's largest manufacturers of overhead cranes (or bridge cranes), hoists and crane components, Street have a vast range of lifting solutions to suit all industrial applications. Products include factory cranes, portal cranes (or gantry Cranes), electric wire rope hoists, electric chain hoists, jib cranes and an assortment of special mechanical handling equipment.
NEXPERIA
Nexperia is a dedicated global leader in Discretes, Logic and MOSFETs devices. We are a new company with a long history, broad experience and a global customer base. Originally part of Philips, we became a business unit of NXP before becoming an independent company in the beginning of 2017.
NORTHERN RAIL
Northern plays a vital role in the north of England by connecting tens of thousands of people to work, leisure, education and more every day.
McVITIES
A leading international baked snack business, part of pladis which combines three centuries of baking and confectionery expertise by bringing together its iconic Godiva, McVitie's and Ulker brands.
HIMA-SELLA
Hima-Sella is an independent engineering company specialising in the design and supply of integrated safety, control and automation systems.
MULLER
At Müller, we believe in being the best. Everyday. Our core values drive that ambition, bringing us together, whilst giving us a clear sense of purpose and direction.
ALLIED BAKERIES
We're one of three divisions of Allied Milling and Baking, which in turn is a part of Associated British Foods (ABF) plc, a major international business with a turnover of £12.3bn and close to 106,000 employees working in 47 countries.
STS UK (Refrigeration)
STSUK.Com Ltd was set up to deliver high quality technical services. We have developed significantly from our beginnings as a refrigeration and air conditioning company to now being able to provide our clients with solutions to a variety of problems.
TENMAT
TENMAT is a leading manufacturer of advanced materials and components with over 100 years of experience. The diversified product range includes wear parts and bearings, engineering ceramics, high temperature resistant materials, hard metals, and passive fire protection solutions.
DUERR'S
Duerr's is the oldest family-owned jam maker in England. Based in Manchester, in the glorious North West, we've been making quality preserves to our family recipes for 135 years.
As part of National Apprenticeship Week each March SETA ( Stockport Engineering Training Association) are holding an Open Day on Wednesday 7th March from 10 am to 8 pm at their Engineering Training Centre in Reddish, Stockport .
The event is aimed at young people interested in engineering apprenticeships and their parents after leaving school or college and at Greater Manchester employers seeking to recruit engineering apprentices in 2018.
This is a very good opportunity to see the centre training facilities, meet staff and current apprentices, talk with employers who are exhibiting and take away Apprenticeship application forms.
SETA is one of the leading Engineering Apprenticeship providers in the North West and has been helping young people start their engineering careers since 1966. Each year SETA's OPEN DAY attracts hundreds of young people and parents, who want to find out more about Engineering Apprenticeships and meet prestigious local employers who are recruiting Apprentices. 
The 11th National Apprenticeship Week (NAW 2018) will run from 5 to 9 March 2018.
During the week employers and apprentices from across England will come together to celebrate the success of apprenticeships whilst encouraging even more people to choose apprenticeships as a pathway to a great career.

The theme for the #NAW2018 is 'Apprenticeships Work'. Showcasing how apprenticeships work: for individuals for employers for the community for the wider economy

(Source: https://www.gov.uk/government/topical-events/national-apprenticeship-week-2018-naw-2018)
Each year SETA helps young people secure Apprenticeships and employment and helps companies recruit and train Apprentices, who are taking their first steps on the ladder of opportunity that Apprenticeships provide including progression to Advanced and Higher Apprenticeships.
For more information please contact Simon Artley: sartley@setatraining.com.
If you are an employer please contact Mark Nield:
mnield@setatraining.com or call 0161 480 9822.